Have you recently bought a new house? Are there instances that your keys got misplaced or lost? ​Do you want to revoke access from an employee?
There are plenty of reasons why someone might want to change their lock. But not many people know whether to replace 'the locks or simply 'rekey' them.
Let us help you understand the differences between the two so you can make an informed decision about whether to rekey or replace your locks for your home or company.

What Does Rekeying Locks Mean?
Rekeying locks simply means making minor changes to the locks without having to replace them entirely.
It solely aims to replace the key pins, springs, and some components within the locks with the new keys that will work on them.
This is the best option when:
Your keys got stolen or got lost, and you're no longer comfortable using the same restriction access for your locks.
Instead of having many keys for different locks, you only want one master key to operate them.
You just moved into a new house and wanted to ensure that no one could enter your home.
When the key pins no longer correspond to a specific key, rekeying became the ideal alternative instead of replacing all the lockset parts all at once.
Advantages of Rekeying Your Locks
More affordable. Since you only have to change few parts of the locks, rekeying is more efficient than replacing them. It will also save you money on professional locksmith services because they only take a few minutes to complete.
One Master Key. Instead of switching keys for multiple door locks, rekey locks allow you to use one brand of keys in opening several doors for convenience.
Increased Security. Rekeying the locks means updated security for your locks and restricting access to anyone who still has your keys with them.
Quick and simple. It typically takes about five minutes to rekeying a lock, so depending on how often you need to rekey your locks, it can be done fast and easily in most circumstances.
Disadvantages of Rekeying Your Locks
No security upgrade. The rekeying process only replaces the pins and small mechanisms of your locks, but it does not change the whole lockset. Thus, if you tend to have low-quality locks, chances are, the type of security remains the same.
What Does Changing Locks Mean?
Change a lock is quite explanatory. It simply aims to replace broken or outdated locks with new ones.
In some cases, changing your locks might be a better idea than rekeying them. These include situations when:
Your locks are already malfunctioning, old, or worn out.
You want to upgrade your security level by replacing locks with high-quality security or electronic locks.
You want your keys to work on multiple locks at home or in the office.
Changing and replacing keys works the same way. It can help you increase security, replace outdated locks, or want key access for more than one door in a house.
Advantages of Changing or Replacing a Lock
Choosing your own lock. If you're unhappy with the quality or appearance of your locks, replacing them is a better option. You have the option of looking for a lock that is in better condition, has a better brand or is more technologically advanced.
Upgraded Security. In terms of security, electronic locks with digital access outperform traditional manual locks. This is why most families and companies choose electronic locks over mechanical locks.
Disadvantages of Changing Your Locks
More expensive. Replacing the locks is obviously more expensive because you must replace the entire lockset and pay for labor. Additionally, technologically advanced locks tend to be costly as well.
Time-consuming. Changing and installing a new lockset for your house or workplace will take more than just a few minutes. This is not an option to call for if you require instant protection from unlawful access or entrance.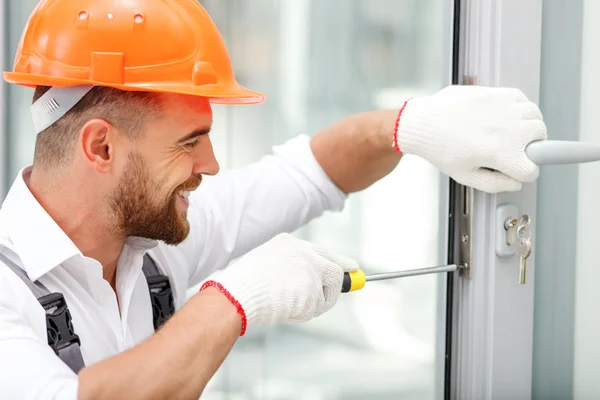 Should I Replace or Rekey My Lock?
There's no winner among the two. Lock rekeying or changing your locks all depends on your needs and preferences.
Before making a lock decision, always consider the reason behind replacement or rekeying, your budget, and the advantages you can get doing so.
Change your locks if you want to modify and update your lockset for improved security completely. However, if you are looking to fix faulty locks malfunctioning due to old age or wear and tear, then rekey a lock instead.
But regardless of your choice, one thing is for sure. If you want a flawless installation that guarantees your protection, always seek the help of a locksmith.
Our team at Bristol Locksmith UK can assist you with what type of solution you need for your lock issues. This will help you save time and money trying out a solution that won't be of good use.
Moreover, our professional locksmiths can also provide the locksmith services you need - from installing a lock-up to maintaining existing ones.
If you want more information for your locksmith inquiries, feel free to contact us today at 0117 463097!